Happy Saturday!! I am so excited to be doing a guest post today at one of my all-time favorite blogs...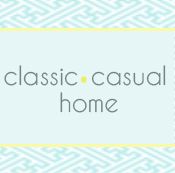 If you haven't been to Mary Ann's blog yet, you're missing out! She's a really cool person, and she has incredible design style. Just check out some of these pics of her house...
Mary Ann is doing a fun series on "Pillow Addicts," and today it is my turn to fess up! I'd love for you to pop on over and visit me at
Classic Casual Home.
Thanks so much! Enjoy your weekend!!