Good Morning! How are you doing today? I'm dragging a bit. I stayed up too late watching Notre Dame get crushed by Alabama. I kept hoping the Irish would rally, but no such luck.
My husband was at the game with my brother. I'd say that I felt sorry for him having to witness that atrocity in person, but he's been in the warm Miami sun for the past 3 days while I've been home in the freezing cold with 4 kids (one who's got the stomach flu) and a new puppy who needs
LOTS
of attention. So, I don't really feel bad for him :)
You can probably tell how tired I am by the pathetic title of this post, but I just couldn't come up with a creative way to describe window trim. Hopefully, the pretty pictures below will make up for the lackluster title.
I mentioned in yesterday's post that I would be leaving the inside trim of my family room windows stained. The windows have built-in grills that are stained wood, so I thought it made sense to have some of the inset trim matching it.
Here are some examples of what I had in mind...

These look as though they may be painted black, but it's the same idea.


Pottery Barn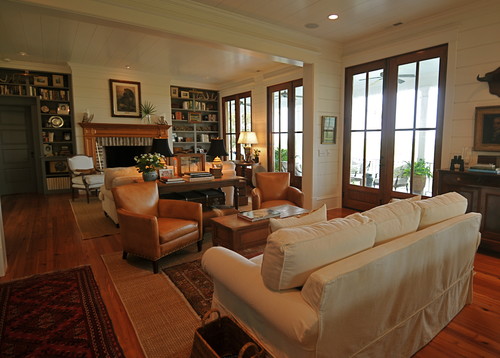 Pinterest
The painters come on Thursday. I'm nervous/excited to see how it turns out.
Have a great day!